I've decided that on Fridays, unless I have something better to post, I'll write a quick little blurb about something I want for no reason other than I find it cute or attractive in some way. This is essentially going to serve as a way for me to remember all of the neat things I'd like to have someday - but not right now because our money is better spent elsewhere.
For today's Frivolous Friday, I'd like to show you this wicked measuring cup set from
Anthropologie
.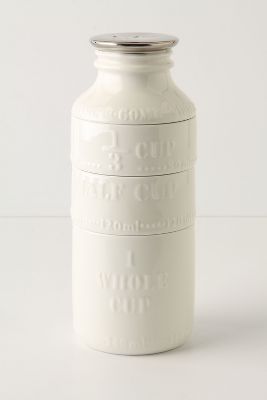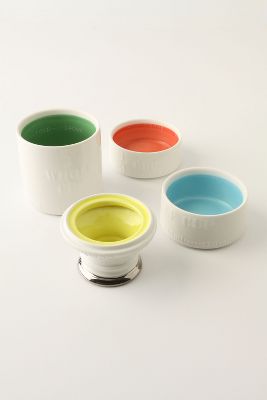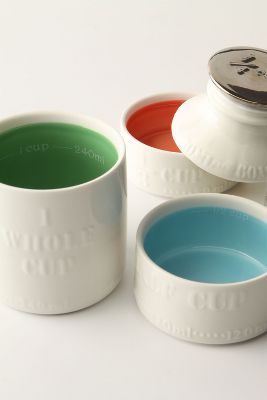 Nevermind the fact that I already have two sets of perfectly functional measuring cups. I want these ones! They'll look cute on the counter, rather than stuffed in a drawer. Right?